International Polymer Colloid Group
-Who we are-
The International Polymer Colloid Group (IPCG) was founded in 1972 as a forum for the exchange of ideas and emerging research activities for scientists and engineers from both academia and industry who study or use polymer colloids. The IPCG is comprised of about 125+ researchers who are elected to membership. Activities include annual symposia including a biennial International Polymer Colloid Group Research Conference and a semiannual newsletter that includes a summary of recent (including unpublished) research results from our members.
Our website also provides a venue for:
 members to advertise available graduate or postdoctoral positions;
members and students who are seeking research exchange visits between universities to advertise their interests with a project description;
graduating students/postdoctoral fellows from member's research groups who are looking for academic/industrial positions to post their C.V.s;
students from member's research groups who are seeking Ph.D. positions or postdoctoral fellowships to post their C.V.s.
You can read more about the origin of the IPCG from one of the first members, Dr. Irvin Krieger.
The term "polymer colloids" was coined in 1970 with the idea that it should embrace current science and technology as well as systems as yet unknown, beyond "latexes". What was, and is known, is that science and technology develop rapidly, and that it is impossible to predict what new discoveries will arise. And this certainly has been the case in our field. Colloidal particles by definition have dimensions in the nanometer range. Thus it is somewhat amusing to colloid scientists who have been working with 'nanoparticles' for over six decades to learn about the 'new' field of nanoparticles. Nanotechnology, on the other hand, is a very exciting and truly new field which embraces not only colloidal particles of all kinds but also functional structures at the nanometer scale. We are delighted to be in the very heart of this activity! – R.M. Fitch
The IPCG 2021 Conference scheduled for next June has been postponed until June 2022. Exact dates will be announced shortly. Please click the button below to see the organizing committee's letter.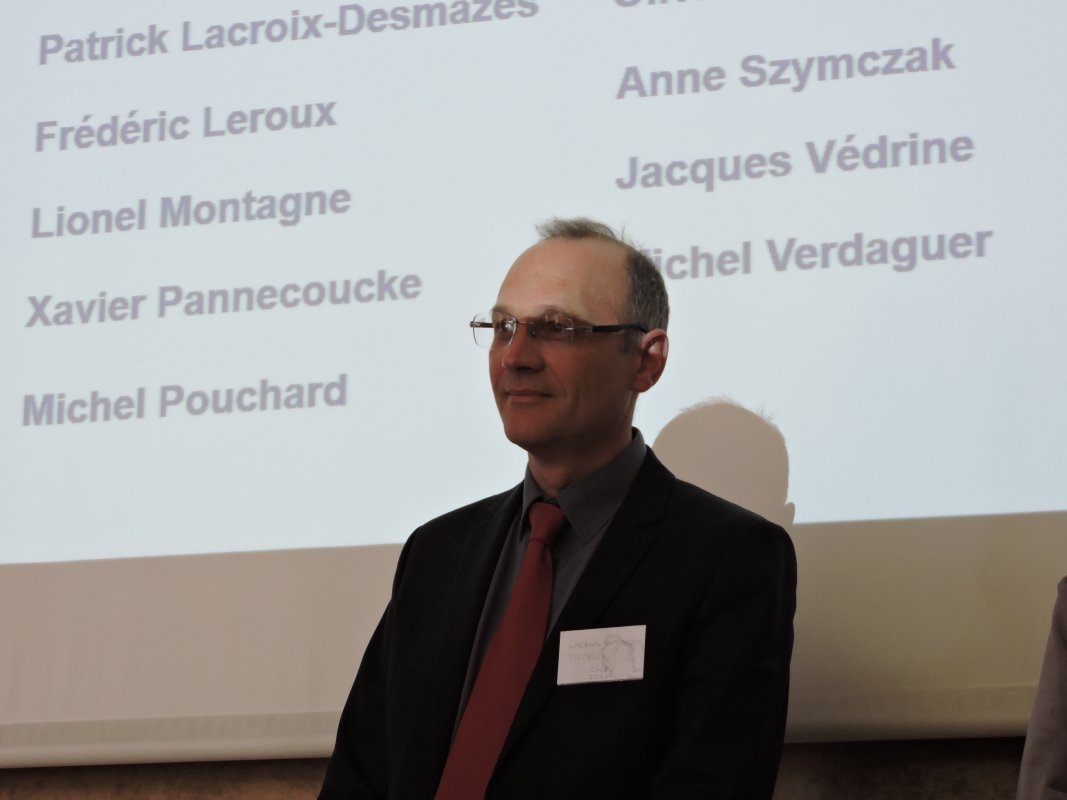 Patrick Lacroix-Desmazes of the Department of Molecular and Macromolecular Chemistry, CNRS-UM-ENSCM has been named Distinguished Member of the Chemical Society of France for the year 2018. The title of "Distinguished Member" is awarded to a researcher, an industrialist or a teacher, a member of the SCF aged 45 and over, who have demonstrated excellence in the field of chemistry and has contributed to its expansion. This prize also aims to recognize and honour chemists who are particularly involved in the chemistry community. The nomination of Patrick Lacroix-Desmazes was made in May during an official ceremony where all of the new Distinguished Members of the Year were honoured.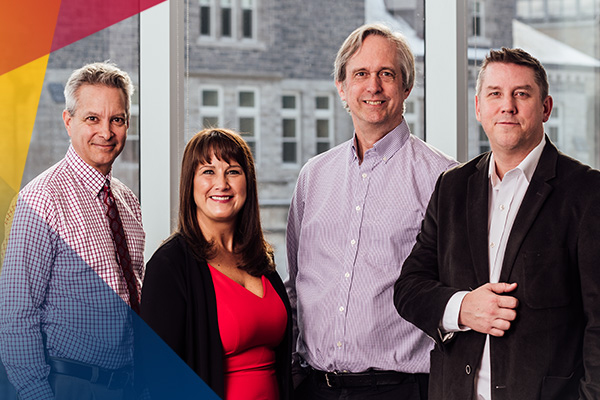 Michael Cunningham along with his colleagues Pascale Champagne, Philip Jessop, and Warren Mabee were awarded the Brockhouse Canada Prize for Interdisciplinary Research in Science and Engineering, which recognizes outstanding Canadian teams of researchers from different disciplines who came together to engage in research drawing on their combined knowledge and skills, and produced a record of excellent achievements in the natural sciences and engineering in the last six years.